Q2XAFS 2011 was held in Tsukubu, Japan, December 9, 2011. It was organized by a committee co-chaired by
Isabella Ascone (Chair of IUCr XAFS commission, CNRS),
Hiroyuki Oyanagi (Chair of IXAS, AIST)
Soichi Wakatsuki (Chair of IUCr SR Commission, KEK),
with additional members of
Kiyotaka Asakura (Chair of Japan XAFS Society, Hokkaido Univ.),
Masaharu Nomura (Photon Factory),
Hitoshi Abe (Photon Factory),
Hiroaki Nitani (Photon Factory),
Yasuhiro Niwa (Photon Factory).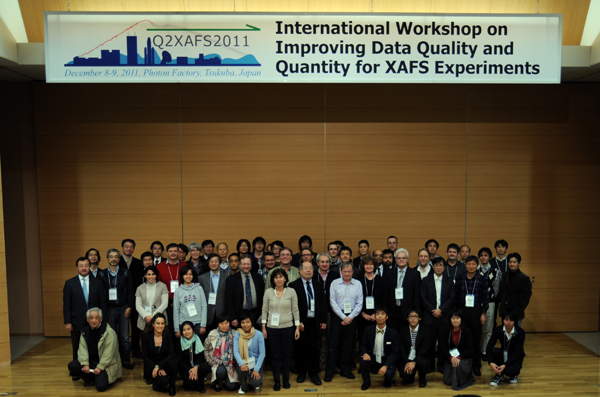 PDF for Abstracts for Talks and Posters